Welcome to the Psychotherapy Centre Web site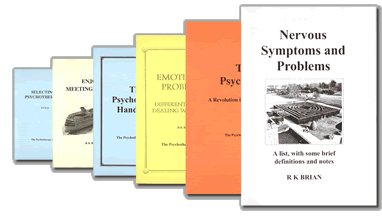 Nowadays, when thousands of counsellors and other people are calling themselves psychotherapists without undertaking the years of specialised training necessary to do this work competently, and when many psychotherapists have had worse than useless training based upon crypto-religious theory, it is necessary more than ever to choose carefully.
The Psychotherapy Centre is an established THERAPY, PUBLISHING, REFERRAL, and RESEARCH centre, with psychotherapists in and around London trained to help people resolve their emotional problems, relationship difficulties, psycho-sexual problems, neurotic patterns of behaviour and psychogenic conditions. They do not use drugs, interpretation or theory. Their methods are based on decades of experience and on the findings from research into the long-term effects of different methods upon the whole person.
Quality of therapy and training is our concern. Beware imitators of The Psychotherapy Centre; although their names are in some cases similar their methods and standards are not.
If you wish to enquire about treatment, please ring the following number:

Tel: 020 8942 3988


or email: thetpc@virginmedia.com

Alternatively, write to us at 30 Cotsford Avenue, New Malden, Surrey KT3 5WEU,
stating your name, address, telephone numbers, problems, age and work or study area if other than where you live.
For further information about hypnotherapy, please visit www.hypnotherapy-association.org.